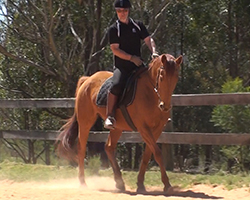 Clinics can be organised at your venue, Adult Riding Club, held at Kangadoo.
Each clinic is designed to suit the needs of those involved and cover everything from ground work for unstarted horses to advanced work such as flying changes, lateral work and discipline specific (Dressage, Working Equitation, Trail Riding and so on).
Click here to learn more, join a clinic or set one up at your venue/Club.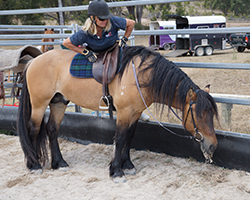 Foundation Training Courses
Foundation Training Courses are suitable for people wanting to start their own horses under saddle.
They are also great for horses that lack good foundation work, such as travelling in frame and soft in bridle in walk, trot and canter or horses that have developed conflict behaviours such as bucking, bolting or rearing.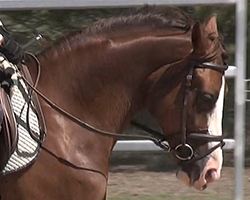 Kate is available for private lessons at Kangadoo and travels from Sydney to Canberra on a regular basis.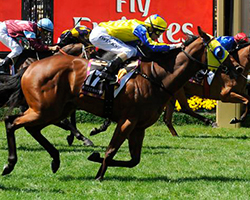 If your horse is changing jobs, moving from one discipline to another, it is easy to assume that he is already 'started under saddle' and therefore safe to ride. However, this is often not the case and depending upon his previous training, the horse may have learned very little that is useful for his new job.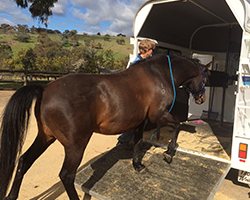 Trailer loading can be stressful for both horse and owner. It doesn't have to be and Kate will come out to your horse to teach this lesson.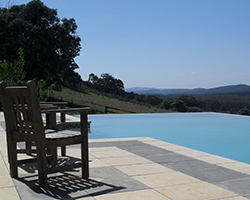 Come along with your horse and stay in the beautiful Kangadoo Cottage (fully self-catering accommodation).
Courses are designed to address the participants needs and range from 'Confidence Courses' to advancing in your chosen discipline - such as moving from Novice to Elementary Dressage or tackling advanced Working Equitation obstacles.
Click here to find out more, join a clinic or set up one of your own.